News
TAIAO workshop - Speakers galore!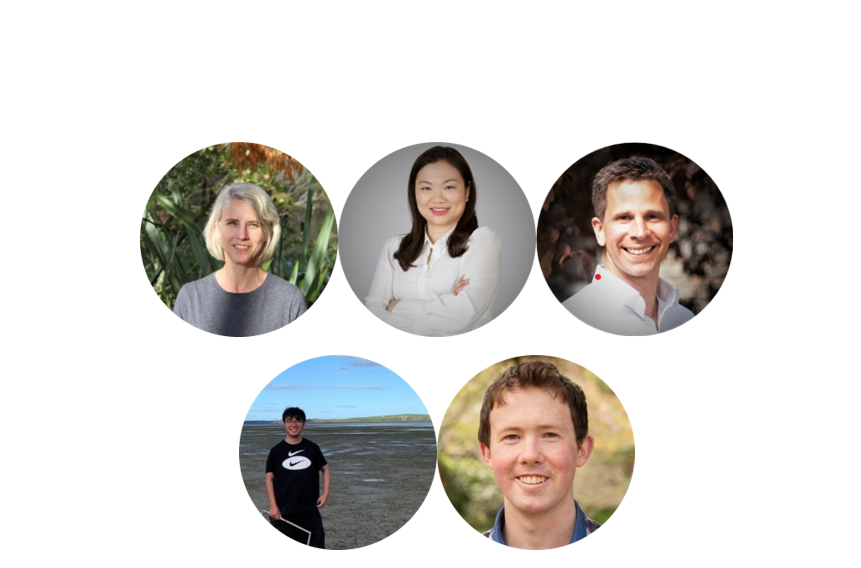 We've secured a bunch more speakers ahead of the TAIAO workshop! They'll be looking at some of the big questions in their field of work or study, and covering a wide range of topics – everything from real-time flood prediction, to mapping the health of our seagrass. Here are a some of the talks you can look forward to:
A group talk from members of the AI Institute, University of Waikato
Real-time flood prediction tool
Predicting when the next flood will happen is no longer a dream. Flood forecasting has been around for decades, but now artificial intelligence can really improve prediction. However - modelling alone is not enough. How can we use our prediction tool in an operational environment during a flood response for instance? The TAIAO team will discuss a new datamesh-based solution they've developed to face the multi-source data issue.
Karin Bryan, Professor, University of Waikato
Using new AI on environmental data
Karin delves into the question of how new AI techniques could be used to help manage the increasing quantities of environmental data being produced. What are some of the opportunities and challenges for environmental data scientists using off-the-shelf AI software, and how can we try and bridge the gap between these two fields?
Yun Sing Koh, Associate Professor, University of Auckland
Tackling environmental problems with weak supervised learning
Weakly supervised learning techniques and observations can be used to learn from the vast stores of labelled, unlabelled or weakly labelled data. Given the difficulty in modelling these environmental problems with weak signals, the advancement of novel machine learning techniques in the area can be leveraged to tackle challenging environmental issues.
Moritz Lehmann, Adjunct Senior Research Fellow, University of Waikato
The difficulties of data collection
Moritz will talk about the blood, sweat and tears so often shed during the collection of measurements in the field (in his case in inland and coastal waters), and how a global community effort led to an open dataset of over 7000 high-quality measurements that were needed to support remote sensing of water quality.
Zhanchao Shao, Research Assistant, University of Waikato
Mapping seagrass health
Our seagrass needs a bit of help, as it struggles with the low light availability brought on by turbidity. Zhanchao will discuss his studies, looking at how satellite-derived spectral information and machine learning can be used to map the health of seagrass in Tauranga Harbour.
Matthew Skiffington, PhD Student, University of Waikato
Counting and localising livestock remotely
Matthew's research uses deep learning to count and localise livestock from aerial and satellite imagery. He will discuss possible applications, show examples of large-scale deployment and share a few ideas for extensions to the work.
Come and join the conversation!
Please feel free to forward this invitation on to your team and partners
Venue: The University of Auckland, Engineering Building, 20 Symonds St
Date: Thursday 1 September 2022
Time: 9am - 5pm
Registration is free but numbers are restricted, so please register to secure your spot. Registrations close Sunday 28 August 2022. For those who can't make it in-person, the event will be livestreamed. We will post the details on our website closer to the date. You don't need to register to watch the livestream.
For the workshop schedule and Zoom links, check out this event agenda.